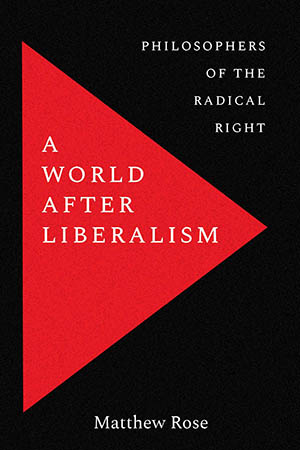 A review by me of this book has been published in the excellent journal IM-1776. The first paragraph, and a link to the entire review, and the journal itself, can be found below.
A World After Liberalism: Philosophers of the Radical Right offers political advice to Christians. The problem is, it's not good advice. The author, Matthew Rose, ably profiles five Right philosophers of previous generations — but fails to link this past thought in any meaningful manner to today. He instead uses this historical survey to lecture Christians they must anathemize today's fast-growing post-liberal Right, while ignoring that all present attacks on Christians come from the modern left, the final form of liberalism. Rose can't bring himself to criticize the left, so his book fails to provide prudent political guidance to Christians.
. . . Read more at IM-1776!