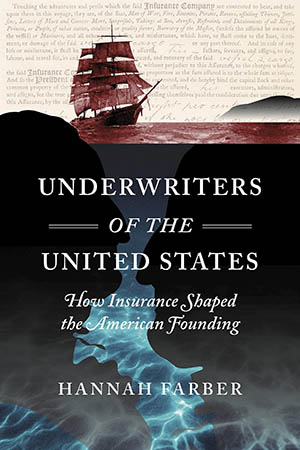 A review by me of this book has been published in the outstanding quarterly American Affairs, to which everyone should subscribe. The first paragraph, and a link to the entire review, and the journal itself, can be found below.
Property insurance is everywhere, but it is rarely prominent in the public mind. Its internal workings are obscure, full of technical language, esoteric customs, and mind-numbing legalese. Most people give it little thought beyond what is absolutely necessary. Nonetheless, as Hannah Farber's Underwriters of the United States makes clear, property insurance is a powerful social force in any complex economy. And surprisingly, this excellent academic analysis of underwriting in the American shipping industry, up until 1860, has much to say about America today. Most of all, it makes us consider how corporate entities, and more generally concentrations of private wealth and power, can and should interact, and be permitted to interact, with the rest of the nation.
. . . . Read more at American Affairs!
---
You Should Subscribe. It's Free!
---